Donate now to support the LLIFLE projects.
Your support is critical to our success.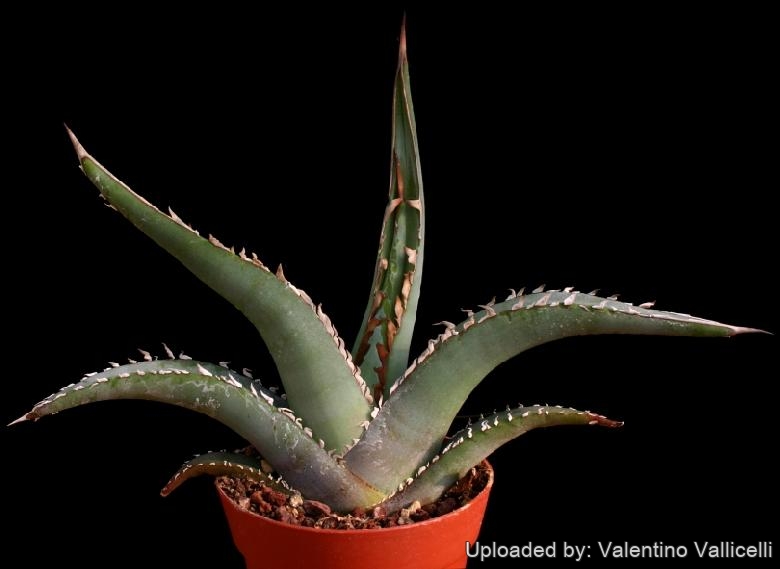 Agave peacockii Tehuacán Valley, Mexico
Origin and Habitat: This plant is typically found in the Tehuacán Valley, Mexico (but also reported in the states Hidalgo, Puebla, Oaxaca)
Notes: Agave peacockiiSN|537]] is probably a natural hybrid between A. kerchovei Lem. and A. marmorata Roezl, this hybrid population grows in a semiarid ecosystem and are intermediate even though distinct from the parental species.
Synonyms:
See all synonyms of Agave peacockii
Accepted name in llifle Database:
Agave peacockii
Croucher
Gard. Chron. (1873) 1400. I. 283.
Synonymy: 4
Description: Solitary or slowly clumping succulent rosette that will grow to a height of 90-100 cm.
Agave peacockii
Photo by: Valentino Vallicelli
Agave peacockii Tehuacán Valley, Mexico
Photo by: Cactus Art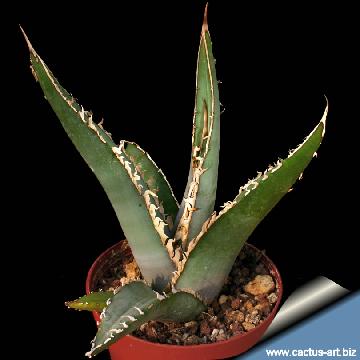 Agave peacockii
Photo by: Cactus Art
Send a photo of this plant.
The gallery now contains thousands of pictures, however it is possible to do even more. We are, of course, seeking photos of species not yet shown in the gallery but not only that, we are also looking for better pictures than those already present.
Read More...
Cultivation and Propagation: This is plant is relatively slow to grow and propagate. They do well in full sun or a lightly shaded area.
In winter watering this plant can be done once every 1-2 months, there is no need to mist the leaves. Agave peacockiiSN|537]] is theoretically hardy to -5° C , particularly when dry but tit is best to avoid severe freezing temperatures.
Propagation: Seeds or by suckers (if available) Remove the basal suckers in spring or summer and let the cuttings dry for a few days before inserting in compost.
Uses:
Scenography: These striking plants are wonderful when used for accent or simply to provide some all year round foliage and often used in a pot as a patio plant, can be moved around to change the scenery or position to give more shelter
Fibres: The leaves also yield fibres, which are suitable for making rope, matting, coarse cloth and are used for embroidery of leather in a technique known as piteado.